Colour additives are utilised in food products to impart colour for various purposes. Approved FD&C (Food, Drugs and Cosmetics) Dyes and lake colours are to be used in the Food, Pharmaceutical, Cosmetics, Personal care, Homecare & Stationery industries.
These colourants are used in different industries such as:
Food additives can be natural or synthetic colours. To ensure the safe consumption of food products, edible colours are used by leading food brands. Also, food colour manufacturers understand and follow the specifications for formulating synthetic colours such as lake pigments as per the classification of the FD&C regulatory standards of the target market. Let's look at the features of food colours.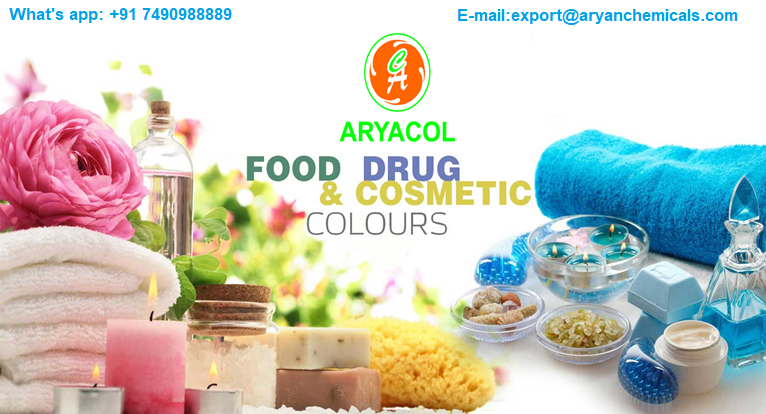 Every food colour has a purpose
The usage of colours in foods varies as per the function of the colours. Adding natural and synthetic colours in non-alcoholic beverages such as soft drinks and fruit-based drinks is a norm to make the drink look appealing. Here, the colour can attract the consumer to buy and try a drink. For wine production, colours such as Allura red are used
Commonly used pigment-based colours (lake colours) consist of Aluminium Lake, Some of the properties of lake colours that are used for different products include:
Lake colours and dyes are approved colourants by major regulatory authorities as food additives.
These colours are available as granules, powders or in the liquid form.
Lake Colourants are not water soluble. For use in the end application, these colourants are blended with oils or fats.
These pigment colours can be used in numerous items due to their versatility.
Lake colours have good dispersion features.
Lake colours can lend a shining effect to food products
The colour tone of Lake Colourants for food depend on the particle size and dye content.
How are pigment lakes used for manufacturing food colours?
Leading food-related regulatory authorities across the world have specific guidelines and limits for using colour content in food products. Also, certain colourants are prohibited from use in food processing industries. For example, inorganic colourants except for Titanium dioxide are not to be used in food products.
Colourants for food can be classified as follows:
Colourants as per Acceptability Daily Intake (ADI):
Food pigment colours that have ADI values which are approved and accepted by the regulatory authority
Colourants for limited applications:
Some of the colourants such as red beet, Titanium dioxide, etc. are allowed to be used for specific applications.
Colourants for special purposes:
Certain food colours such as Gold, Silver, etc. are allowed for use only for specific applications.
This classification is generic. For detailed formal guidelines related to food colourants, it is advisable to check the guidelines and other applicable laws followed by the regulatory authorities of the target market where the food products with colour additives will be consumed.
To know more about FD&A approved lake pigments for various markets, you can consult with the specialists at one of India's leading global colour manufacturers, Aryan Chemicals by dropping an e-mail at export@aryanchemicals.com or by direct contact at +91 74909 88889.